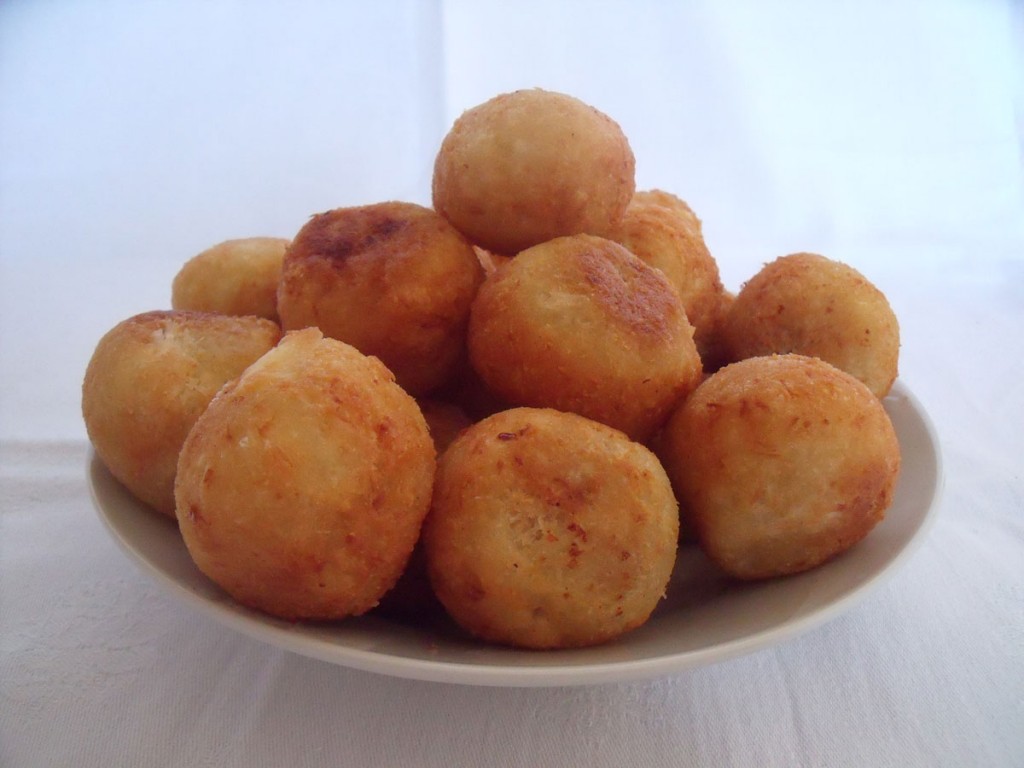 Pulung-pulung ubi is one of our favourite coffee snacks. It's also the single thing visitors to our house most often ask us to make. Pulung-pulung ubi is what is known in Bali as 'jajanan pasar' (market cakes/snacks) and is often eaten for breakfast accompanied by a cup of Balinese coffee.
This recipe works really well as a dessert, too and the uncooked pulung-pulung ubi can be left in the fridge then fried just before you want to serve them. They are great served hot with a scoop of ice-cream.
Ingredients: (makes about 15 balls)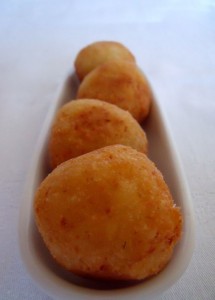 700g cassava (peeled)
100g desiccated coconut
1/2 tsp salt
75g palm sugar
vegetable oil (enough to deep fry)
Instructions:
1. Finely grate the cassava until it is a soft pulp (or use a food processor) then mix with the desiccated coconut and salt.
2. Scrape the palm sugar from the block so it is powdered and easy to work with and leave in a separate bowl.
3. Take a small amount of the cassava and coconut mix and roll it into a ball about the size of a ping-pong ball. Make a hole to the centre of the ball with your finger then place a heaped teaspoon of the palm sugar into the middle. Push the opening of the hole closed again and roll the ball around between the palms of your hands to seal the palm sugar inside. Repeat the process until you have used up all the mixture (this recipe makes about 15 balls).
4. Deep-fry the balls in the oil until brown and crispy on the outside.
Serve as a snack with coffee or with a scoop of ice cream as a dessert.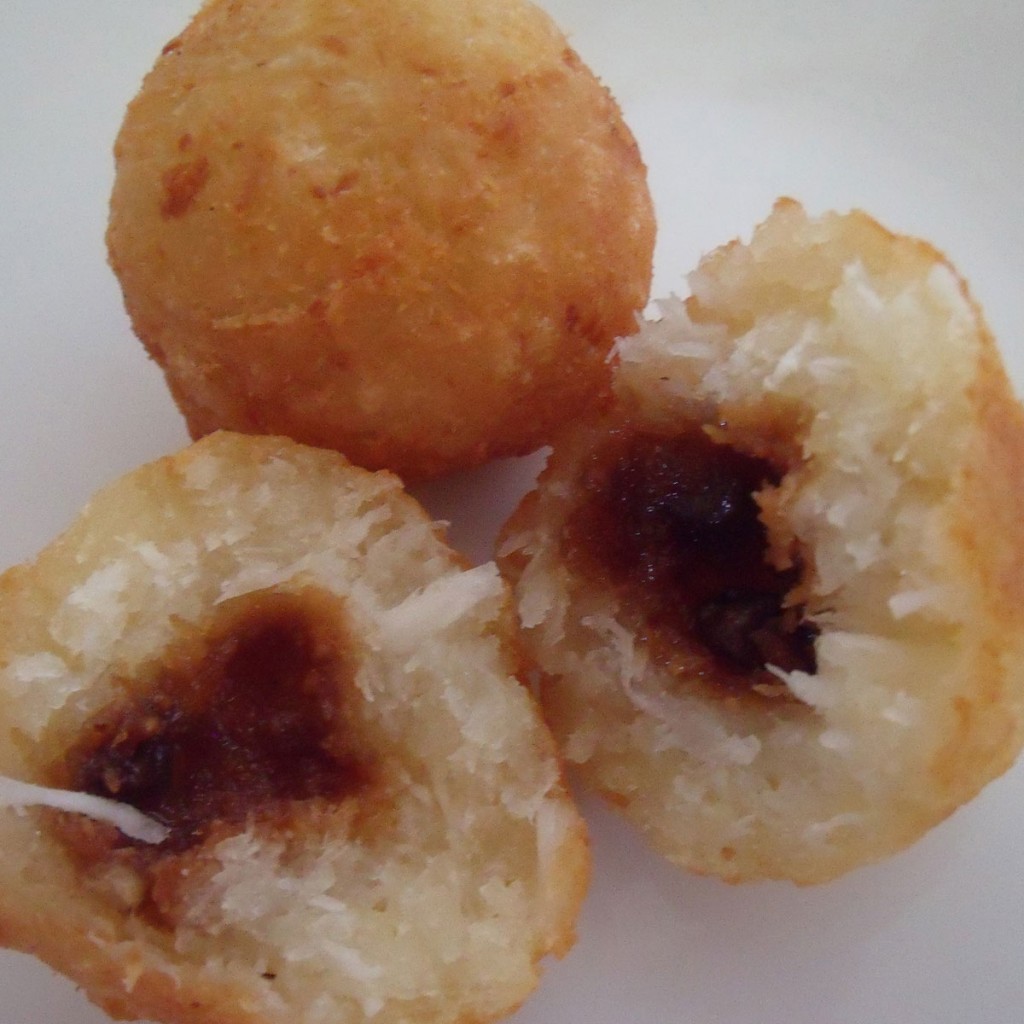 Related posts: