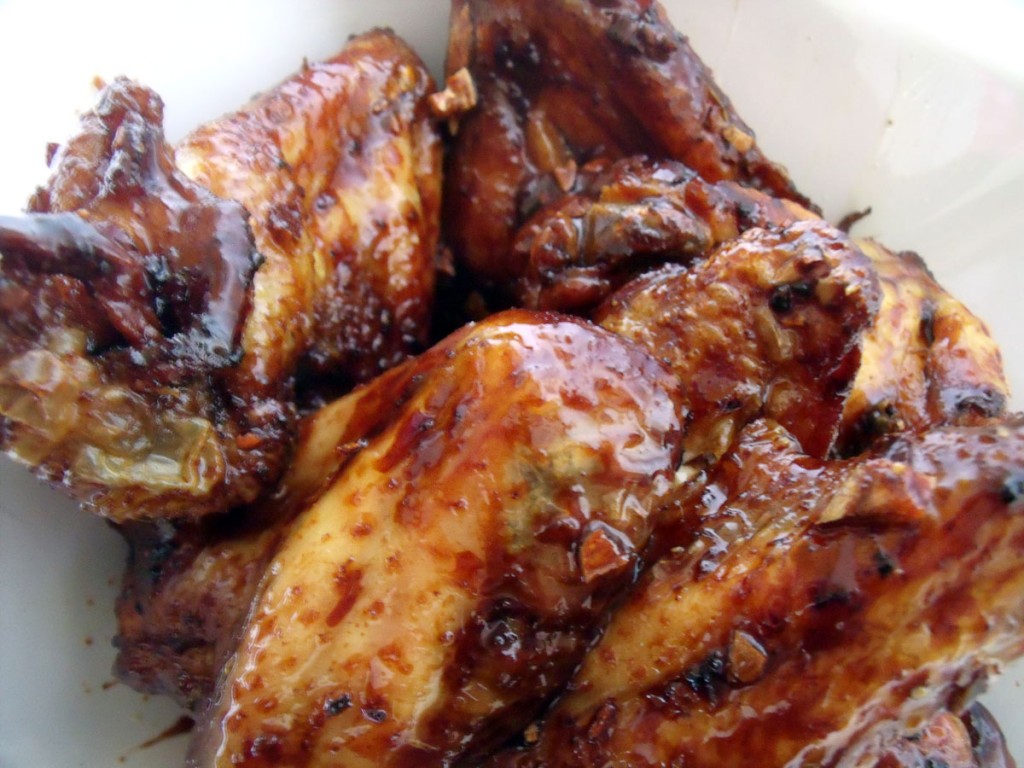 Sayap ayam (chicken wings) make a great starter and are a really good accompaniment to a DVD or sports game on TV. Of course, they make a fantastic main course, too – especially for those of us not afraid to eat with our hands. The recipe below is for chicken wings but it would work equally well with drumsitcks or thighs. You could even barbecue the chicken before adding the kecap manis if you would prefer to cook the dish outside.
A little warning, though. Make sure to cook more of these than you think you need because they are incredibly moreish and people will always want 'just one more'!
Ingredients: (serves 3 people)
9 chicken wings
1/2 a lemon
3tbsp light soy sauce
3tbsp dark soy sauce
1/2tsp turmeric powder
1tbsp olive oil
3 cloves of garlic (finely chopped)
a 1-cm piece of ginger (finely chopped)
kecap manis (to taste)
salt and pepper (to taste)
Instructions:
1. Mix the chicken wings with the light soy sauce, dark soy sauce, turmeric and olive oil. Then squeeze the juice of half a lemon over the top, add a sprinkle of salt and pepper, mix again and leave to marinade in the fridge for at least 30 minutes.
2. Once the chicken has had a chance to soak up the marinade, remove it from the fridge and wither deep-fry it until cooked through and golden on the outside (then remove from the oil and drain) or cook it in a hot oven rather than frying for a slightly healthier version.
3. To a hot wok, add a little vegetable oil then fry off the garlic and ginger for 2-3 minutes.
4. Add the chicken wings and stir fry over a low heat adding the kecap manis and mixing until all the chicken is covered in the kecap. Then remove from the heat and serve with rice and vegetables.
Related posts: