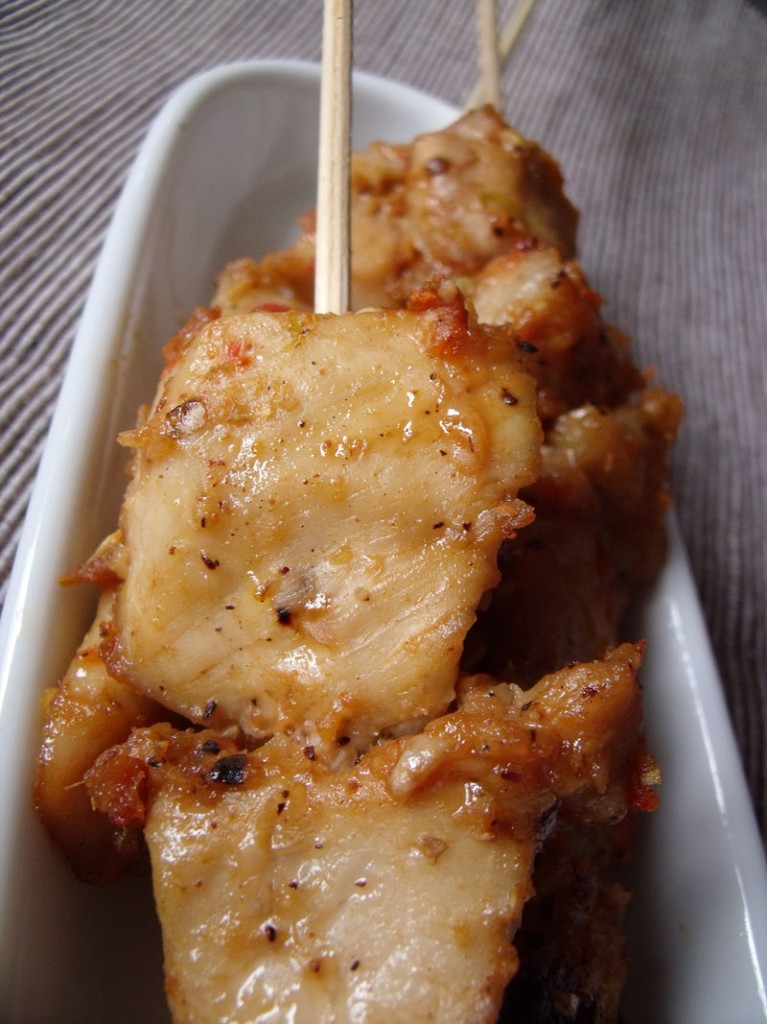 Sate Babi is a popular dish in Bali. We cook sate when we have a ceremony such as an odalan (temple birthday), wedding ceremony or other special day. In Bali we have a lots of different types of sate. We can make sate with whatever meat we are fancy. Sate babi is a great dish for barbecues because it's so quick to cook and really easy to eat.
The best sate I've ever had was in Kayumas jalan Surapati Denpasar. Because the flavour of sate is really sweet and spicy. If you're in Bali you can try for yourself. The sate stall is underneath the tree next door to the Banjar (around puputan Badung) in Kayumas, Denpasar.
This sate babi recipe serves 6 people and if you like it spicy you can add more chilli. For a real Balinese flavour barbecue outdoors.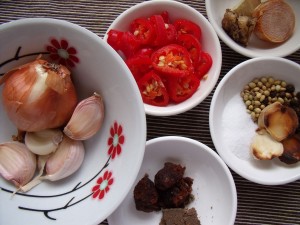 Ingredients:
500 gr pork
2 tbsp veg oil
Spice paste:
3 cloves garlic
2 shallots
2 big chillies
2 candlenuts (toasted until brown)
½ tsp shrimp paste
A 3cm piece of galangal
A 3cm piece of kencur
A 2cm piece of ginger
1 tsp corriander seeds (toasted until brown)
1/4 tsp nutmeg powder
1 tbsp palm sugar
salt and pepper to taste
Others:
Enough bamboo skewers for all your sate.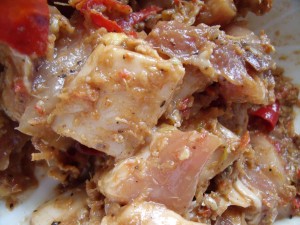 Method:
1. Cut the meat into thin 3 cm squares. Mix the ingredients with the paste then cover with clingfilm and leave in the fridge for at least 30 minutes.
2. Thread 3 pieces of meat onto each skewer until the meat is all used.
3. Preheat the grill, griddle or barbeque and cook the meat on it. Turning regularly until the meat is cooked through. Don't worry if the ends get a little burnt. That's the way it comes in Bali.
Serve with rice and sayur urab.
Related posts: