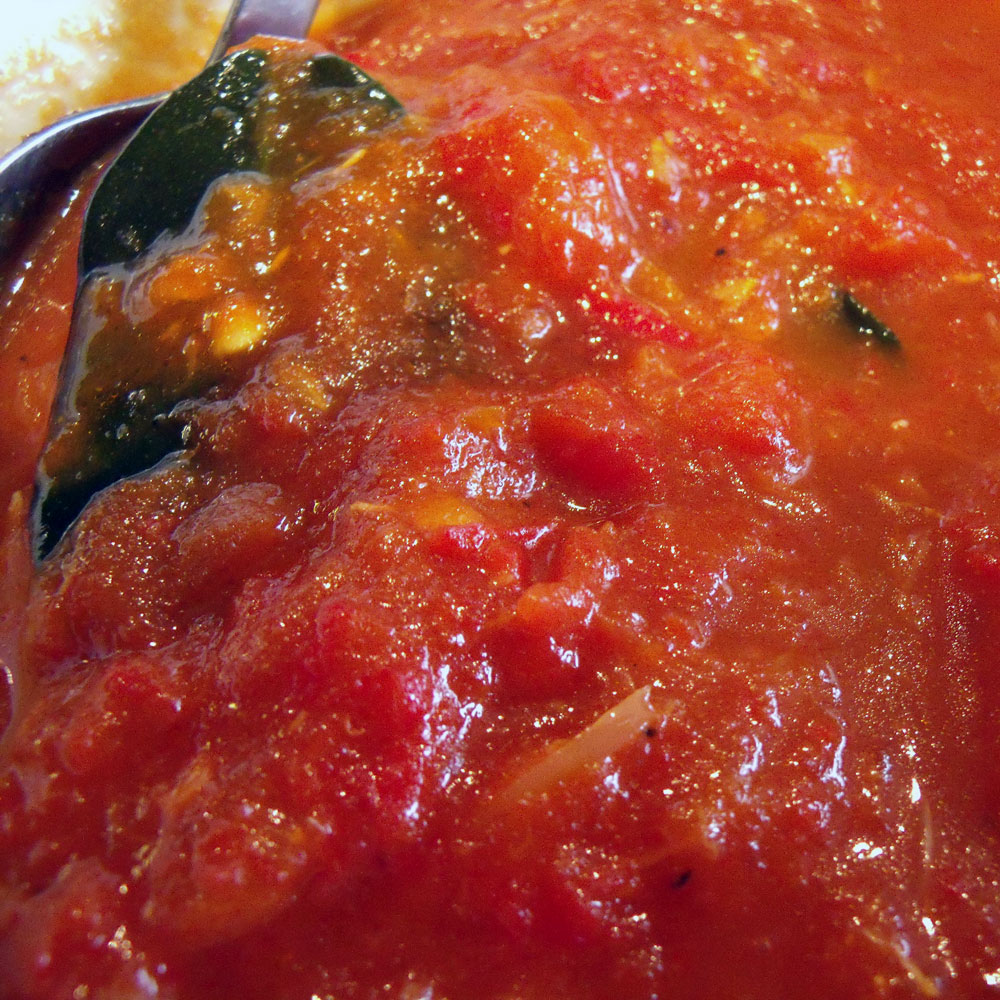 Sambal tomat (spicy tomato sauce) is a must-have recipe for anyone interested in Indonesian cooking. Sambal of various kinds are served with almost all Indonesian dishes and sambal tomat is one of the most versatile varieties of this family of sauces.
You can serve it with anything from ayam goreng (fried chicken) to vegetables, or even pop some of it in a sandwich with some tuna to spice up an otherwise dull lunch. It keeps well in the fridge and we tend to make a jam jar of it to last us a few days or even longer if you sanitise the jars.
This recipe will make half a jam jar of sambal tomat.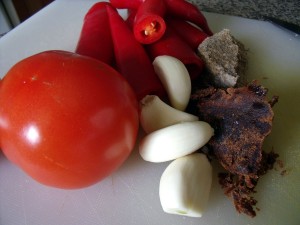 Ingredients:
5 cloves of garlic
3 medium-sized tomatoes
2 large red chillis
1/2tsp terasi (shrimp paste)
the juice of 1/4 lemon
1 kaffir lime leaf
1/2tsp brown sugar
4tsp vegetable oil
salt (to taste)
Method:
1. Boil the garlic, tomato, and chilli until they start to soften then remove from the water and leave to cool.
2. While they are cooling, toast then crush the terasi in a pestle and mortar then add the tomato, garlic and chilli and grind into a smooth paste.
3. Heat a wok then add the oil and fry the crushed tomato and chilli paste over a low heat with the kaffir lime leaf. Add the lemon juice and brown sugar and continue to cook on a low heat until the the sugar is dissolved and the mixture has started to thicken slightly then add salt to taste.
Related posts: