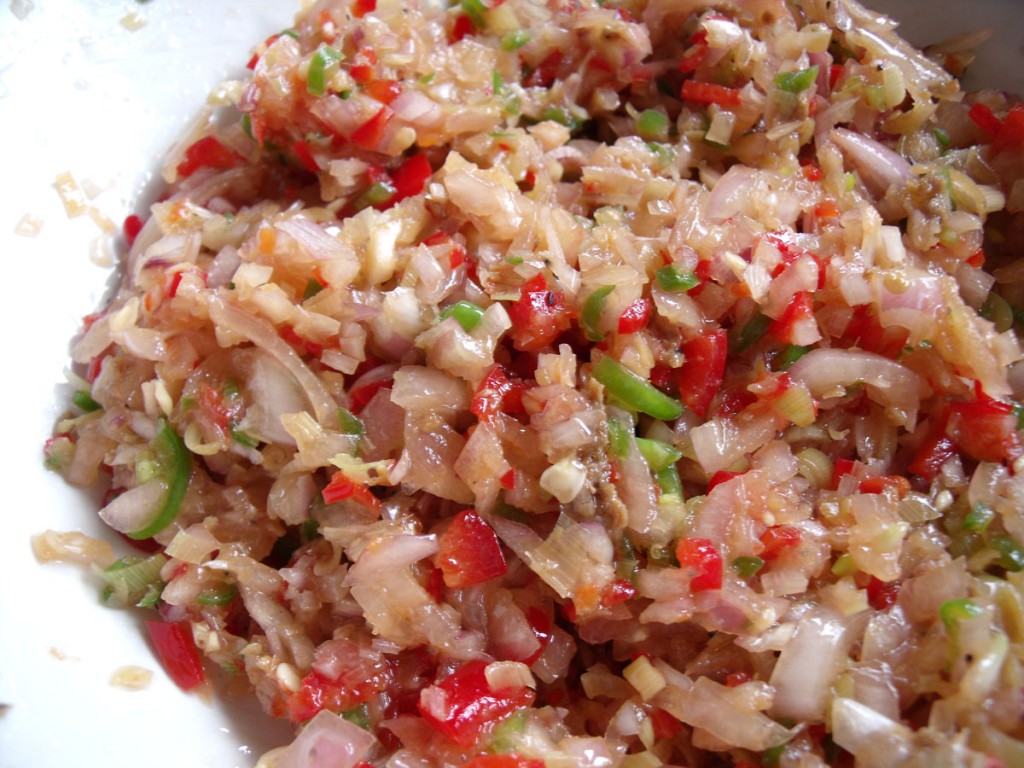 Sambal matah (Balinese raw sambal) is a spice mix that can take any piece of meat or fish from ordinary to wow in 5 minutes. It's one of my absolute favourites and this recipe will make enough for 4-6 people. I like making it with a mix of red and green chillies (the hotter the better!)
Ingredients:
2 shallots( finely chopped)
2 chillies(finely chopped)
2 lemongrass ( finely chopped)
½ tsp shrimp paste ( grill into the oven for 3 minutes)
4 tbsp veg oil
a squeeze of lime juice
salt to taste
Method:
Chop all the ingredients finely. Mix together with oil.
How to eat:
Take a little of the sambal with each mouthful of meat or rice you eat. It goes really well with ikan bakar or sate lilit.
Related posts: